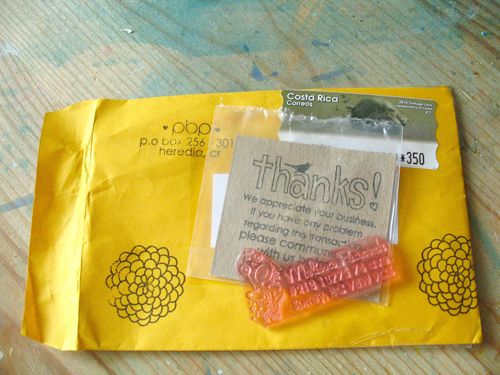 What an awesome mail week!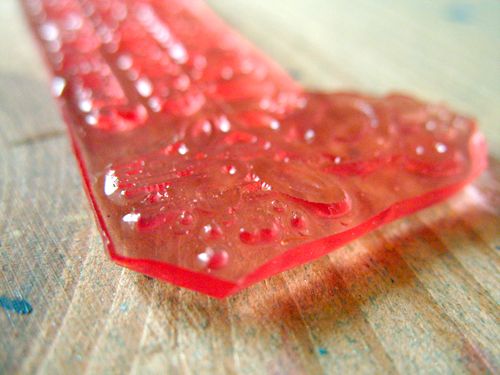 I ordered this custom return address stamp from
modernartstamps
a while ago. I fell in love with these designs and wanted one for myself. After all, writing the return address gets a bit tedious after a while. And it never involves adorable flowers.
There were so many cute designs to choose from... I think the only reason I settled on the mod flowers is because I was worried that more complicated designs would become too large for small envelopes, and the postal service is easily confused.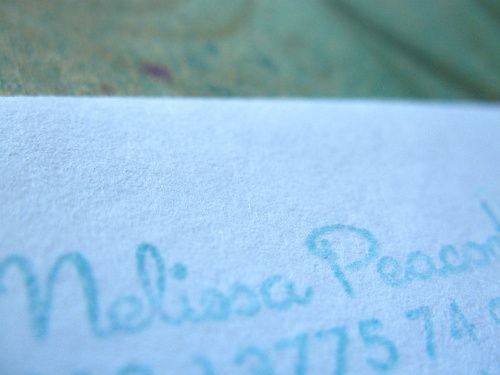 This one is unmounted and doesn't (according to the shop) cling to mounting blocks. I haven't actually tried yet because it's sturdy enough that I can stamp it without using any additional tools.
Obviously, I'm going to have to get an inkpad in some colour other than light blue, lol.