Super quick step-by-step today! Taking a chance with my brain to see if anything will happen.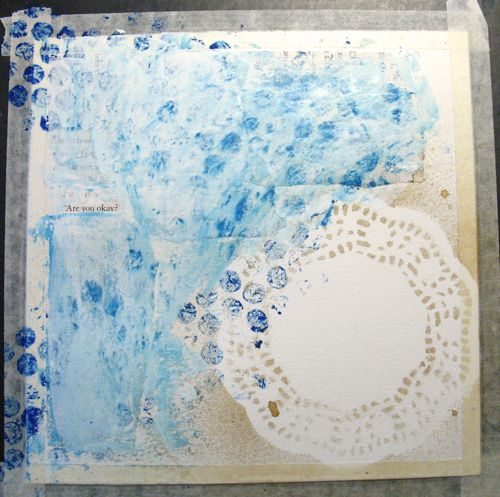 Ok, so I played with the bubble wrap, but it got a bit lost (and smeared) under the white paint. Shucks. I also lost all of the lovely text, too. Sometimes when there is an interesting sentence on the page I will preserve it. Oh well, there will be other paintings.
I had a brief discussion yesterday about crows, and about how I personally suspect that they mate for life. That might not be true, but it seems that way to me. They are very sweet with each other!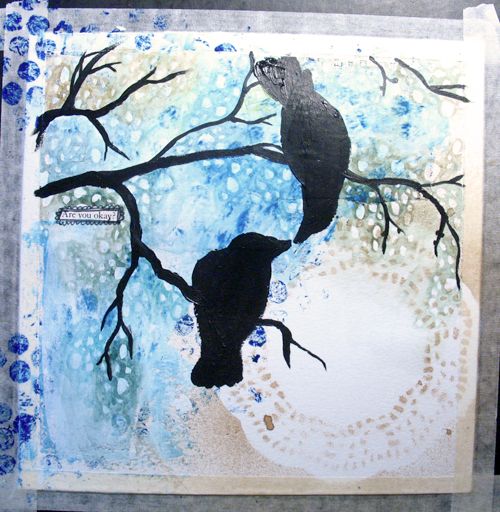 Didn't care for that blue underneath so I added warm layers of watercolour. It reacts kind of funny on top of acrylic.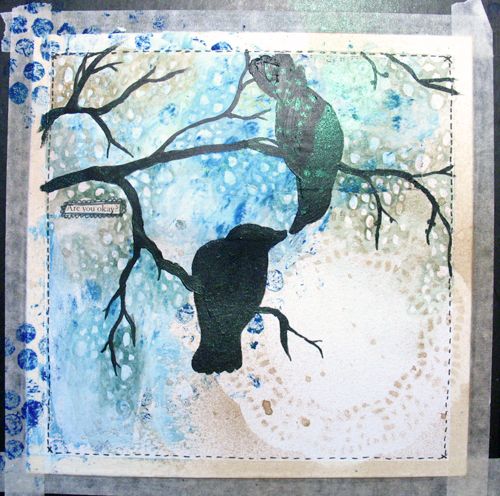 Think I'm done with it, really. I kind of like it! It was pretty brief, maybe an hour at the most. Hoping this will work up to something bigger later...