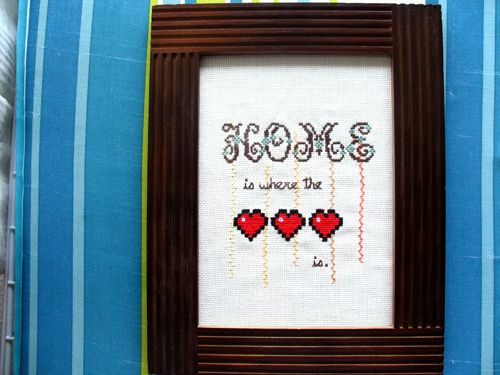 Somehow I managed to finish my valentine (though I originally wanted there to be more hearts) despite forgetting about it all last week. Whoops. But this is fine. I can always add to it later or start something new.
My S.O isn't the thoughtful type, so if there is any valentine's day giving of any sort, it's gonna have to be me!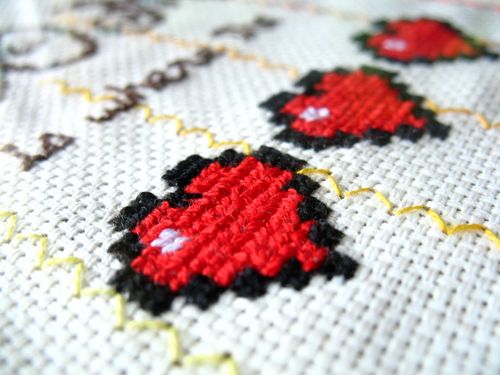 I need to think of something yummy to cook tonight!